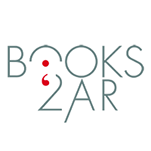 Books2AR App privacy policy
We collect only anonymous information
We use technologies like unique device identifiers to anonymously identify your computer or device so we can deliver a better experience. Our systems also log information like time usage, stats from sections / levels of the apps and device info. Anonymous data is collected help understand how the Application is used and/or to diagnose crash reports.
We do not collect personally identifiable information about you. In other words, we do not collect information such as your name, address, phone number or email address.
No photos or screenshot are collected or shared from the Application unless you explicitly share them via the Application sharing functionality. Each individual photo must be explicitly shared.
We do not knowingly contact or collect personal information.
We do not store or share your precise location
This Application does NOT collect precise information about the location of your mobile device.
Data not shared with Ad companies
We do NOT allow advertising companies to collect data through our service for ad targeting.
We keep anonymous data indefinitely
We may keep anonymous data indefinitely. We do NOT retain any personally identifiable information.
Ask us privacy questions via email
If you have any questions regarding privacy while using the Application, or have questions about our practices, please contact us via email at info@books2ar.com